Mitsubishi OBD2 Scanners MUT System Diagnostics
What is the best Mitsubishi OBD2 Scanners in Australia?
If you own or drive a Mitsubishi, chances are you ponder over that question quite a lot. There are a lot of different OBD scan tools on the market today, but not every scan tool is compatible with every vehicle. Also, not every scan tool is created equal and a lot of them have special features and capabilities that are not necessary available on others. In order to find the best OBD scan tool for Mitsubishi cars, we have created this review in order to help you make an informed choice about the perfect OBD2 scanner for you.
Just in case you're wondering, our list of Mitsubishi OBD scanners are not for simple or entry level OBD code readers. On the contrary, this list is for professional diagnostic Scan Tools that are designed to scan more systems and perform advanced functions similar to professional OBD scanners but for single car brands i.e Mitsubishi. By eliminating the need to cover all other car brands, you can just pay to cover Mitsubishi cars for full diagnostics at a fraction of the price.
Now, the only problem is that there are different features and functions for Mitsubishi OBD scanners. Below is a helpful review covering some of the best Mitsubishi scan tools from which you can choose one.
Here are our list of recommended Mitsubishi OBD Scanners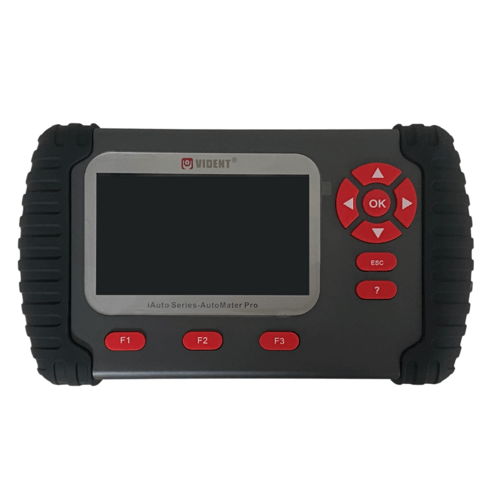 1- Vident i705 MUT OBD Scanner for Mitsubishi
This is the kind of OBD Scanner that can do it all. In-depth all systems OBD diagnostics, actuation, adaptation and programming, It also lets you access the most commonly required service functions such as Oil service and Mileage Interval Reset, EPB, SAS, Throttle Body Adjustment, Battery replacement programming and many more. Not only that, with the Vident i705, you can perform various bi-directional programming functions from injector coding, key programming, brake and ABS bleed and lots more. A truly great asset to keep in your car!
Main Features
Mitsubishi MUT Scanning up to 2-3 Years Old
Read & Clear Diagnostic Trouble Codes from all Systems
Service Reset & Bi-Directional Coding & Programming
4.3" Colour Screen with OBD2 cable
3 Years Free Software Update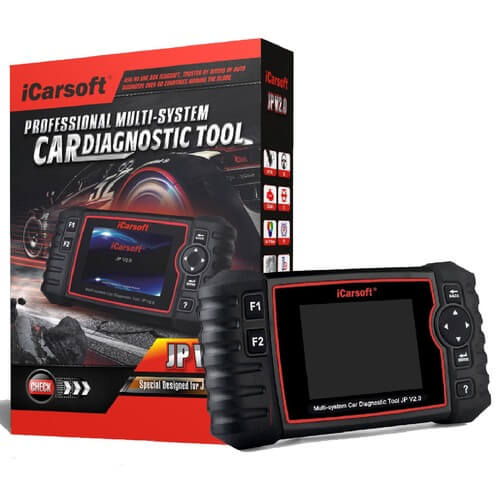 2- iCarsoft JP V2 OBD2 Scanner for Mitsubishi
The iCarsoft JP V2.0 is the designed for Japanese cars. This includes Mitsubishi, Toyota, Nissan, Mazda etc. The scan tool delivers all system scan diagnostics, service reset and some bi-directional coding and programming functions. The 4.3" colour screen and intuitive menu driven operations, the iCarsoft makes it as one of the best OBD2 scanners for Japanese brand cars.
Main Features
Japanese Cars OBD2 Scanning up to 3-4 Years Old
Read & Clear Diagnostic Trouble Codes from all Systems
Service Reset & Bi-Directional Coding & Programming
4.3" colour screen with OBD2 cable
Free software update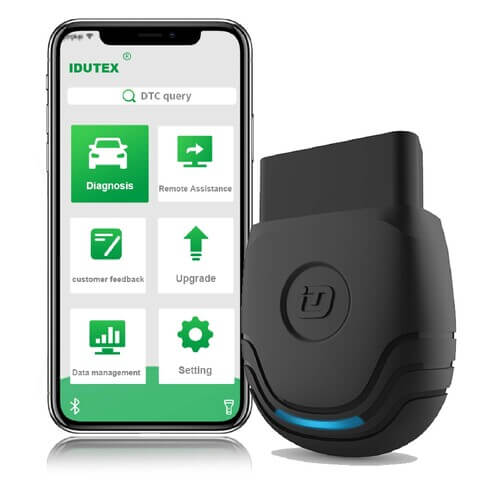 3- Idutex P6AU Mitsubishi OBD2 Scanner
This professional OBD2 bluetooth scanner helps diagnose all electronic systems on single brand vehicles. Select anyone from a variety of brands including Holden, Mitsubishi, BMW, Mercedes and more. It connects to Android 4.0 devices and above with its free App and is able to diagnose all engine, transmission, body and chassis ECU sensors. It can also perform maintenance & reset functions like oil service reset, brake bleed, DPF, EPB, SAS, TPS and many more. This powerful OBD2 scanner can also perform advanced coding & programming functions including injector coding , gear relearn, BMC linking, key Programming and more. A truly powerful scanner and a great investment for home mechanics or specialised workshops looking for complete diagnostics capability on single brand vehicles without having to spend on all cars diagnostics software.
Main Features:
Mitsubishi OBD2 Scanning up to 1-2 years old
Read & Clear Diagnostic Trouble Codes from all Systems
Service Reset & Bi-Directional Coding & Programming
Only works with one brand per scanner i.e Mitsubishi
Free software update
Works exclusively with its own Android OBD App for BMW

5- iCarsoft MHM V1.0 OBD2 Scanner for Mitsubishi Honda & Mazda
The iCarsoft MHM V1.0 is a multi system OBD2 scan tool for Mitsubishi, Honda and Mazda cars using compatible OBDII protocol. Offering multi system diagnostics for engine, ABS, SRS, Transmission and many more for most Japanese vehicles with CANBUS, ISO9141, KWP2000, and J1850 protocols. It also allows to perform oil service reset, O2 test and battery voltage test.
Main Features
Japan Cars OBD2 Scanning up to 3-4 years old
Read & Clear Diagnostic Trouble Codes from all Systems
Oil Service Reset & SAS Reset Functions
Only works with Japanese brand cars per scanner
Free software update